Search found 158 matches
by Daren

Sun Sep 20, 2020 7:10 pm
Forum: Games/Software
Replies: 3
Views: 144
Takeout Freakout The Tales Of Grupp Tenebra Macabre Terrapins Terrorlandia Terry the Turtle Tetris 2019 That Sinking Feeling Thoroughly Modern Willy Three Octopuses Thunderturds TIKI TACA Toofy's Nutty Nightmare Toofy's Winter Nuts Topo Mix Game Tourmaline The Treasure of Lumos Turbomania TWINLIGHT
by Daren

Thu Sep 10, 2020 8:42 pm
Forum: Games/Software
Replies: 7
Views: 340
Minder. Not exactly a text adventure, it's classed as a strategy game, but sue me.
It's quite funny if you swear in that...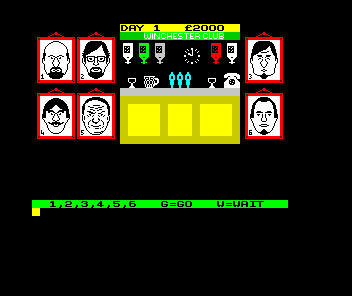 by Daren

Mon Sep 07, 2020 7:47 pm
Forum: Games/Software
Replies: 8
Views: 325
S.I.P. Safecracker Saltarin Sami Troid Santa's Christmas Adventure Sc0tb0t Scuttlebutt Sector Sector: Invasion Seto Taisho to Kazan Sewer Rage Sgt. Helmet - Training Day Sgt. Helmet Zero ShapeShifter Sid Spanners Sid Spanners 2: The Slackening Sid Spanners 3: The Nuthouse Sid Spanners 4: Timeloop S...