Search found 37 matches
Wed Nov 06, 2019 6:45 pm
Forum: Games/Software
Replies: 8
Views: 191
C5 dodgems!

Wed Sep 11, 2019 7:34 am
Forum: Design/Ideas
Topic: Keyboard Controls
Replies: 17
Views: 914
I know that QAOP and M/SPACE is the classic key layout for Speccy games, but I've seen some people prefer a sort of 'left-handed' version of this with ZX for left/right and up/down on the right. If there was another option for keys in a game (and not redefinable), what would it be? As a leftie, I a...
Tue Aug 06, 2019 8:16 pm
Forum: Games/Software
Replies: 91
Views: 4276
Some of those have to have been intentional references, right? I'd like to know too. Google shows at least 4 "Hungry Horace" greasy spoons situated in or near London, Marske by the Sea, Bristol, York. At least one of these must be a spec-chum, if not all. Is anyone here nearby, or already a regular...
Tue Aug 06, 2019 8:24 am
Forum: Games/Software
Replies: 91
Views: 4276
I wonder if they do omelettes?
Sun Aug 04, 2019 10:18 pm
Forum: Games/Software
Replies: 91
Views: 4276
Sat Jun 22, 2019 5:19 pm
Forum: Programming
Topic: +3 Bootstrap Loader
Replies: 2
Views: 280
I am wondering how far you can go with it though especially as you can't really use page 7 which is needed for disk access and page 3 at the same time (where the bootstrap is stored in memory). You could do one of the following:- Switch to special paging mode 0, relocate your remaining bootstrap co...
Mon Jun 17, 2019 9:00 pm
Forum: Sinclair Miscellaneous
Topic: Spectrum memes
Replies: 428
Views: 43987
With apologies to Juan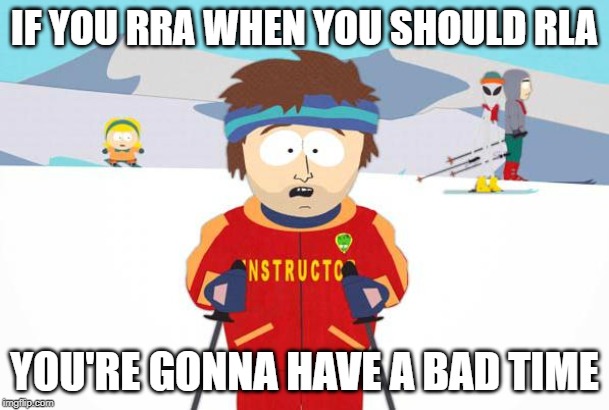 Wed Jun 12, 2019 7:24 am
Forum: Games/Software
Replies: 13
Views: 827
There's ChinnyVision, who does reviews for a variety of platforms (mostly on real hardware) including the Spectrum. A fair few of his videos are multi-platform comparisons, but he does do the occasional standalone review now and again. Also Villordsutch, who mainly does a mix of ZX81 and Spectrum re...
Sun Apr 28, 2019 6:29 pm
Forum: Other Retro Stuff
Replies: 10
Views: 1487
The way trademark law works, if you don't actively defend any trademarks then you run the risk of losing them. This is a oft told myth frequently heard in defense of Nintendo. Is it only true for a company not currently actively promoting or selling a product using a particular trademark, and also ...