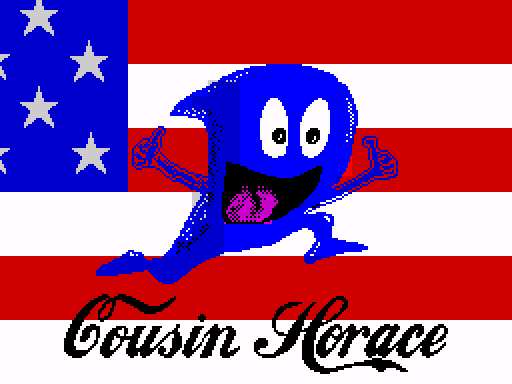 My contribution to the Horace saga,
Cousin Horace
, has been updated:
in Chapter 1, you now start with 40 units of health instead of 20, and the medikit gives you 10 units of health instead of 5;
Chapter 2 now has custom sound effects;
Chapter 3 and 5 have been cleansed of the "ULA Plus bug", a fault in the AGD game designer which caused the game to display false colors under certain configurations, e.g. the ZX Vega;
all TZX files (except for the intro) have been customized with the SetoLOAD turbo loader.
For now, the updated game and documentation can be downloaded from
my website
only. In the next few weeks, its entry in the SC archive should be updated as well.
Enjoy!