---
Sinbad and the Golden Ship cover
Detail
Title drawing for Chapter Eight of How to Draw Comics the Marvel Way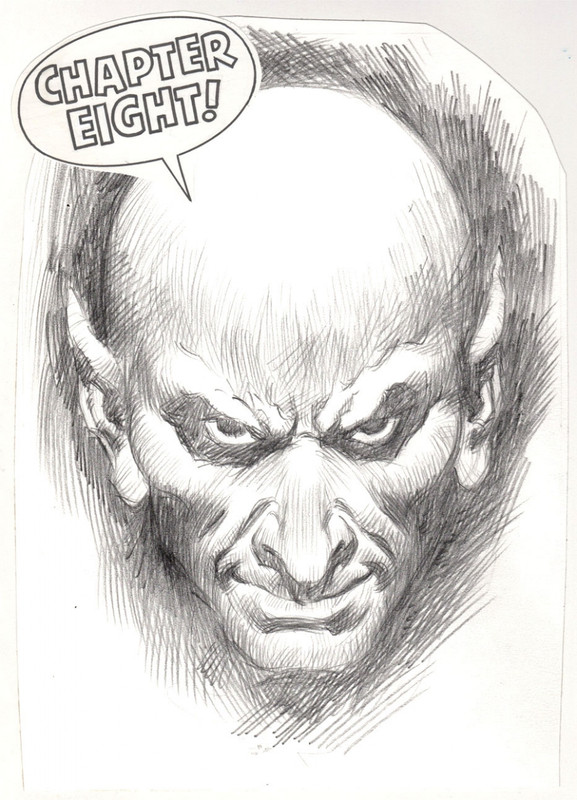 ---
Some more possible copies, though I haven't identified the source images.
Super Shuffle cover
Michael Jackson?
1st Division Manager
Clockwise from top left: Brian Clough, Graeme Souness, Gary Lineker, John Barnes and Paul Gascoigne?
---
Great find! I had no idea. I've gone and bought the book—I don't care how good it is.
---
Title drawing for Chapter Eight of How to Draw Comics the Marvel Way
I remember that book and picture well! Presumably the sword wielding chap in a turban is the stock Boris Vallejo?
---
When I saw the Harrier pics, my first thought was "anyone for tenous?", but the fireflashes on the guns match perfectly. What was the image source?
---
Rick Dangerous
Posts: 2166
Joined: Tue Nov 14, 2017 6:55 am
Location: Málaga, Spain
R-Tape wrote:
I've gone and bought the book—I don't care how good it is.
You can't turn the first page

---
Yes. The artist modified the front (nose, vents and cockpit), but copied the rest (fuselage, wings, tails, rocket launches) exactly. As you say, even the fire flashes are identical.
You can see it in this transparent overlay:
I found the image on Google. I don't know where the original artist got it from.
---
---
Hunchback cover
Hunchback UK arcade flyer
---