Inspired by Blucey mentioning
LA SWAT
, I guess it's time for the usual "what was the worst game you've ever played?" question.
The aforementioned LA SWAT was a strong contender for the absolute worst when I had a Spectrum. My brother had bought it, and it was frankly a waste of the two quid charged for it. The graphics were truly primitive, a bug had diagonal shooting going wrong and it had the gameplay of a typical Atari 2600 effort.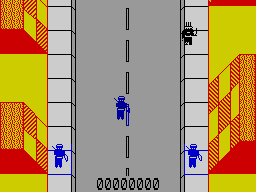 But that is utter gaming heaven compared to what I discovered when I shifted online and got into emulation. As opined many times before,
Sqij
has to be the worst game ever seen on the Spectrum. You could put a gun to my head and I'd have created a better game in BASIC in about 15 minutes, than this sorry sluggish nano-effort. Famously one of the sh*ttest games ever made and rightfully ridiculed.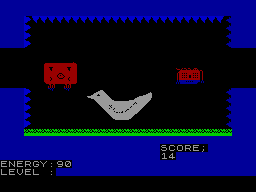 My controversial suggestion is
Street Fighter 2
. Not because the ZX Spectrum is apparently awful (I've never touched it), but because I've never liked the original for what it did to the arcade scene. It's a dismal thing to play, about ten million buttons to mash and you're just stuck in the same spot. I like my beat 'em ups to be scrolling through a world. It spawned about twenty million 'special' editions and my local arcades were full of, um, less-than-desirable people shoving their coins into the overrated thing.