Crowds in stadiums are essential in every sport, cheering, chanting, insulting the referee, ...
So I take 18 sports games (
First tip in first post??? WTF??? - Ed
) you must guess them by the grandstand displayed in them.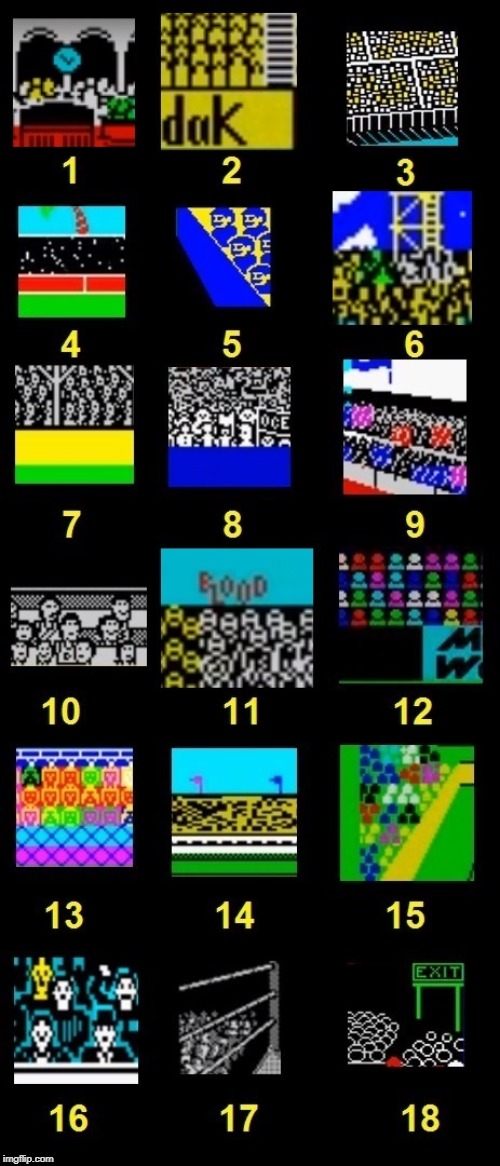 No more than three attemps in a row.
This time Raid Over Moscow not available for obvious reasons.
So...
Three...
Two...
One...
GO! GO! GO!