And yet another poll.
Yes, milking this concept further, I'm going to discover the best (er, based on your highly subjective preferences and this FPTP voting system) Speccy game by a particular software label.
As Manic Miner won the poll of polls, I thought I'd kick this off with that game's publisher. The problem is though, it had two publishers, Liverpool-based Bug-Byte, and then slightly tweaked for Software Projects (a company founded by Manic Miner's author Matthew Smith, which got to re-release Manic Miner due to a loophole in Matthew's Bug-Byte contract). Of course, I'll start off with Bug-Byte, then do Software Projects for the next poll.
And I could well just start the voting off, as Bug-Byte's Spectrum output appears to be just the 34 games I'm listing in this post. However, I may have missed something out, or someone might want to point out an error, or something. Plus we can get to discuss this peculiar software house in detail, in this phase. Bug-Byte isn't that familiar to me, as a latecomer to the Speccy (having got a 128K +2 in late 1987).
There's an oddity in that 1987's
Nick Faldo Plays The Open
could be a contender for this poll, as the
inlay certainly displays the Bug-Byte logo and name
, but Spectrum Computing's database attributes the publisher as Mind Games Ltd and the copyright on the loading screen is Argus Press Software Ltd. More on that later...
Obviously, when we cover bigger software houses, like Ocean and US Gold, well, they'll have a back catalogue of hundreds of games, and the poll settings only allow for 127 different options, so these discussion phases are needed to agree on what we should omit.
Oh, and it's very likely that Bug-Byte's most famous release will win the poll anyway. You know, the subterranean platformer that already topped the poll of polls. There's hardly any competition for it, after all. I think what will be interesting is what comes second in the poll!
To summarise Bug-Byte's history, it emerged at the start of the 1980s, when the ZX81, BBC Micro, Vic 20 and Acorn Electron were seen as sensational machines. Like many labels of the time, it issued a fair few arcade knock-offs for the Spectrum. In 1983, programmer Eugene Evans and two senior staff left Bug-Byte to set up Imagine Software. As mentioned earlier, 1984 saw the release of Manic Miner, which sold like hot cakes and then its author left to set up Software Projects, where the game was re-released there.
Bug-Byte went into voluntary liquidation in the middle of 1985, and was bought up by Argus Press (the previous year, Argus Press bought Quicksilva). Virtually all Argus Press staff left, with managing director Rod Cousens leaving to set up Electric Dreams. In 1987, Argus Press's managing director Stephen Hall bought out the company and renamed it Grandslam Entertainments.
There were quite a few games released on a label named Bug-Byte Premier, which was a re-release label (in the vein of Ricochet, Kixx and The Hit Squad) that re-released five games from Grandslam's back catalogue - mostly the ones coded by Teque. I don't count these as proper Bug-Byte releases.
Anyway, this is what I'm proposing for the vote next week. I think I've got it right, but do tell me if I haven't...
Antics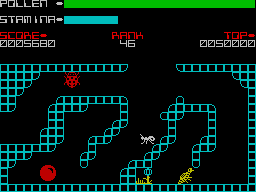 Aquarius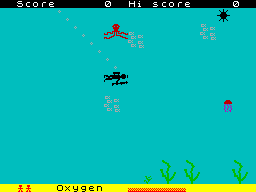 Birds And The Bees, The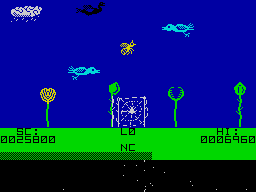 Bomber Bob In Pentagon Capers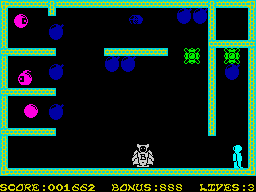 Castle, The

Cavern Fighter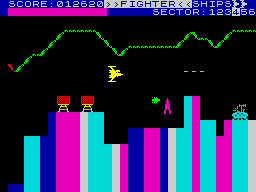 Dogsbody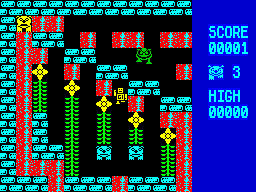 Flyer Fox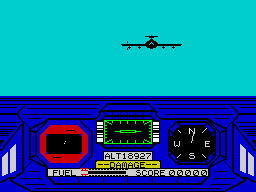 Fridge Frenzy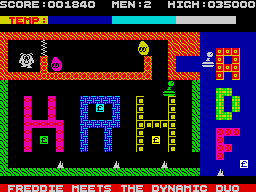 General Election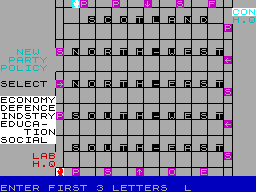 Headstart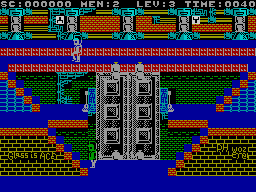 Hectic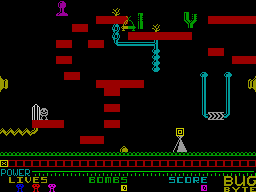 Kung-Fu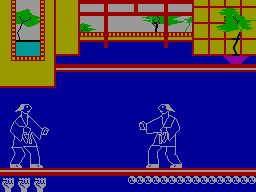 Manic Miner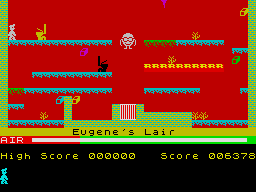 Miami Dice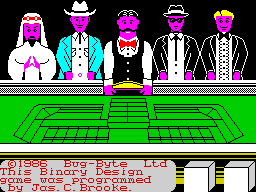 No 1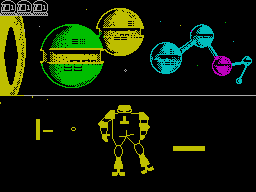 Piggy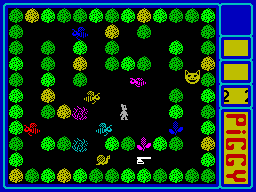 Plum Duff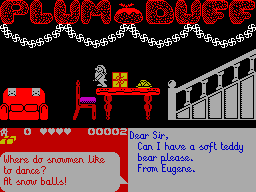 Rapscallion

Roboto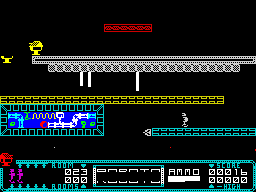 Rupert And The Ice Castle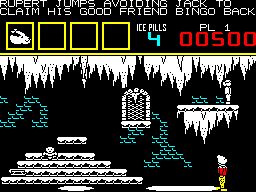 S.T.I.
Sbugetti Junction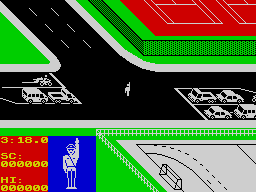 Sodov The Sorcerer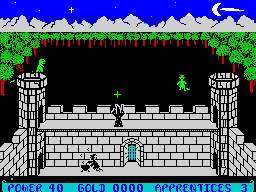 Spectral Invaders
Spectres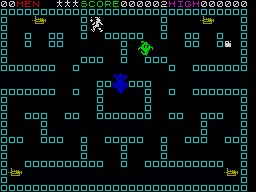 Star Trader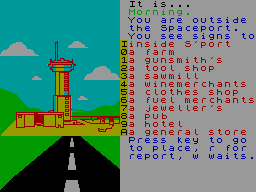 Stay Kool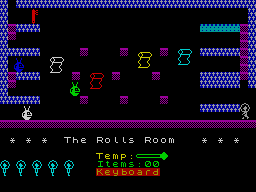 Styx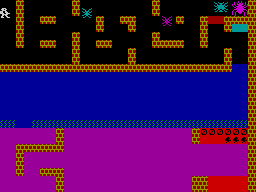 Transnitron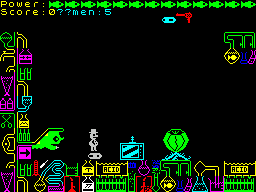 Turmoil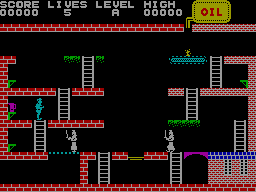 Twin Kingdom Valley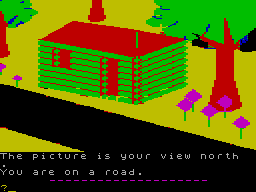 Wildwater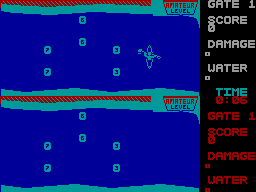 Zoot