Right, we're now ready to vote for the D games.
I've had to do a bit of pruning. The Dark was nominated, but that came out in 1991, which is in what I consider to be the Speccy's classic (commercial) era.
Also, I've had to bring in consideration for .TRD (TR-DOS) disk titles. Are they 'canon' for the Spectrum? I mean, if we were considering titles that required Spectrum-
ish
hardware, like Sam Coupe; ZX81; QL; Spectrum Next; unofficial clones, then it's not really a Speccy game in my eyes. However, I don't want to be totally hardline purist and only considering things that come on tape. If it can be loaded in on +3 disk, or DivMMC into an official ZX Spectrum, then I guess it is a Speccy game. Hence I am allowing those fan-made Dizzy games in.
Oh, I've fallen down a big rabbit hole for the past two hours. This is because someone nominated Doom. Now, I'd appreciate it, when people suggest games where there are a number of differing versions using the same name, to put in some differentiator, like the software house.
Doom on the ZX Spectrum is a rather convoluted thing. It's never come out as a full game. Doom by Cobra Soft is a tech demo rather than a game, you can't get killed in it, you're just wandering around a 3D space. Technically impressive, I take my hat off, but there is no game there. Likewise,
Doom by Andrey Sharin is along the same lines.
The closest we have is Digital Reality's Doom. A full version has never come out, but there is a 'Pre-Releaze' (sic) game that can be downloaded. It does offer a gaming experience, so I'm including this in the poll.
Here we go...
D'Veel'Ng
by The Mojon Twins
Dark Castle
by kas29
Dark Tricks
by Dazman
Darkwing Duck
by U99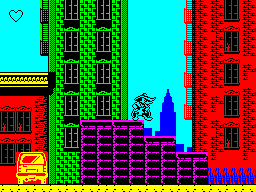 Dead By Dawn
by Monsterbytes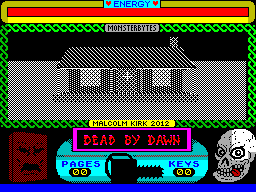 Dead Flesh Boy
by Vanbsoftware
Dead or Alive
by Jonathan Cauldwell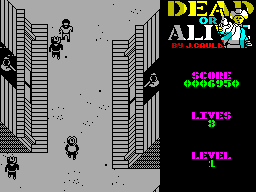 Dead Space
Dead Zone
Death Valley
by Green Bit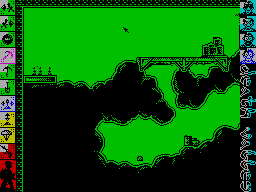 Deep Blue
by Errazking
Deep Core Raider
Descending Dungeons
Dingo
by Tardis Remakes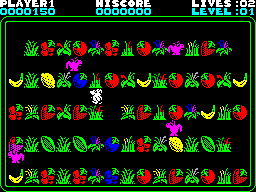 Diver: Mystery of the Deep
by HorrorSoft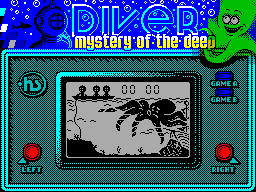 Dizzy and The Mushroom Pie
by Verm-V
Dizzy and the Mystical Letter
Dizzy XII: Underground
by Gogin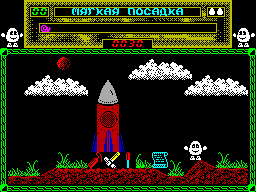 Dogmole Tuppowski - The New Adventures
by The Mojon Twins
Dogmole Tuppowski vs. the Mesmerizing Meemaid From Miskatonic
by The Mojon Twins
Dome, The
by Perspective Group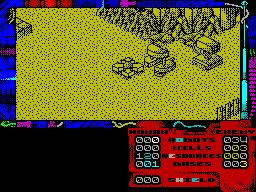 Dominetris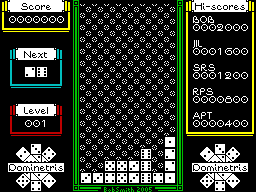 Donkey Kong Jr
Donkey Kong Jr. II
Donkey Kong Reloaded
by Gabriele Amore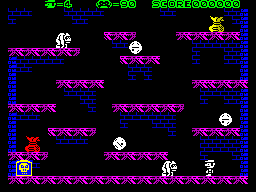 Donkey Kong Reloaded Again
Doom (Pre-releaze)
by Digital Reality
Doom Pit
by Monument Microgames
Double Bubble
by Miguetelo
Dr Who - Surrender Time
DreamWalker: Alter Ego 2
by RetroSouls
Dredd Over Eels
by Monsterbytes
Droid Buster
by Ariel Endaraues
Dune II
by Inforcom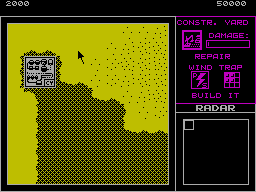 Dung Darach
by The Death Squad
Dungeon Raiders
LATE ENTRY!
Dark, The
by Oleg Origin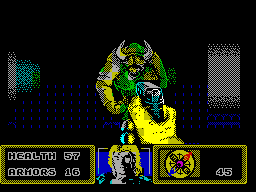 Poll closes in seven days time, at about 11am UK time, Sun 7th July 2019.