"Ah, Ocean, they didn't put out many games" is probably the wrongest thing you could say about the Manchester-based colossus. Your page-down key is going to beg for mercy on this poll.
Whatever you may think of them, Ocean put out masses of games for the ZX Spectrum back in the day and were an absolute commercial titan, taking up residence in the charts of best sellers. When it comes to commercial success, they're up there with US Gold (who you could perceive as rivals to Ocean, although there were some connected financial interests and even
collaborations
amongst their competitive nature).
I can't think of any ZX Spectrum owner who didn't have an Ocean game. Any Speccy games player who claims they haven't played an Ocean title, well, that's like a drinker saying he's never been into a Wetherspoons.
You'd be guaranteed to see pages of adverts for Ocean Software in the Speccy mags. US Gold aside, I can't think of another software label who was that good at marketing. And we really have to doff our cap to the late great
Bob Wakelin
, a non-gamer who wielded that airbrush like a magician to create such fantastic artwork. A kind of
Peter Saville
for the ZX Spectrum scene? Who knows, but there was never any bad Ocean inlay/poster art when he was involved.
Ocean will be synonymous with licensed games, covering arcade, TV, movies and sporting brands. Yes, they put out original titles too, but that was typically an exception.
By and large, Ocean really tapped into the movie market. Just about anything that was (or was going to be) a Hollywood blockbuster, got snapped up by the guys at 6 Central Street. If it was occupying the window space in your local Ritzy or Blockbuster Video, there's a strong chance Ocean had the computer game rights. It's astonishing how many big-hitters of the VHS era have arrived on the Speccy thanks to Ocean.
I'm not saying their movie-based games were all gold, oh hell no. Yes, there was 1989's Batman, but you also had things like... Highlander.
Ocean's in-house team produced a lot of coin-op conversions, although many were farmed off to the Imagine label they had acquired. (This is strictly a poll for games under the Ocean badge, even though Ocean-controlled Imagine was pretty much Ocean!) Imagine was used for a lot of arcade stuff, particularly Konami, it barely published any original creative output. (Now there's an anomaly I must pick up on - Gryzor should be Imagine; Movie should be Ocean - probably a few more examples like this if I really dug into it.)
The biggest catalyst for Ocean's riches in the early days was getting Daley Thompson on board. And I don't think many keyboards and joysticks were ever the same again.
Anyway, 106 titles are listed here. You have masses of choice. Probably too much choice. This will take up a lot of your time to decide which is best. Yes, there's plenty of shovelware, but you can't deny there are some utterly outstanding games and it'll be a head-scratcher for most as to which will get picked. This is what I call a definitive list of every ZX Spectrum game put out under the Ocean name, so it's as democratic as possible. (Let the arguments begin...)
Here goes, see you back at 11:20am UK time Sunday 21st July 2019 for the outcome...
Addams Family, The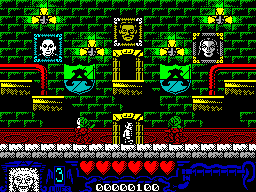 Adidas Championship Football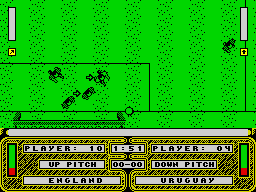 Adidas Championship Tie-Break

Armageddon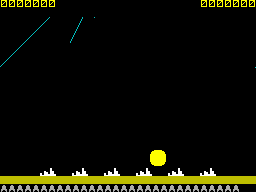 Batman
(3D isometric game by Jon Ritman)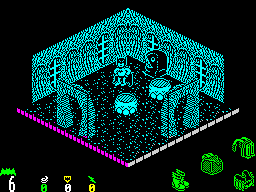 Batman: The Caped Crusader
(arcade adventure)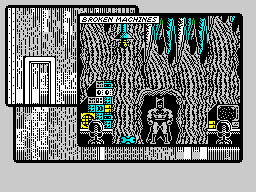 Batman: The Movie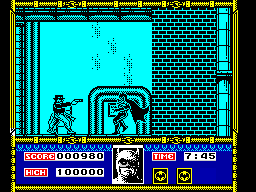 Battle Command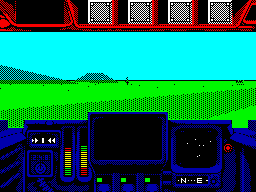 Beach Volley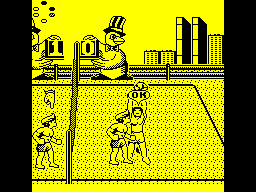 Cabal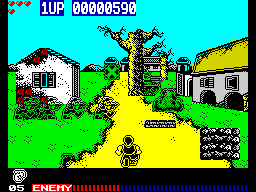 Cavelon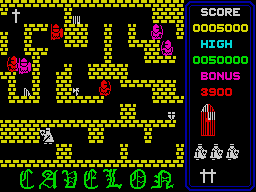 Chase HQ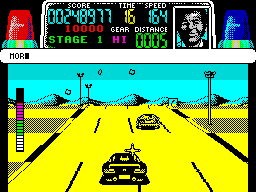 Chase HQ II: Special Criminal Investigation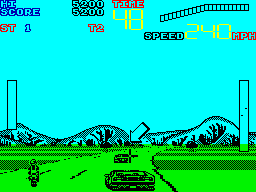 Chinese Juggler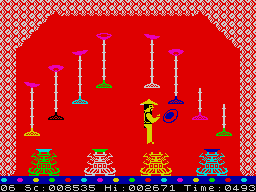 Cobra
Combat School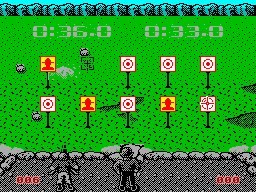 Cosmic Wartoad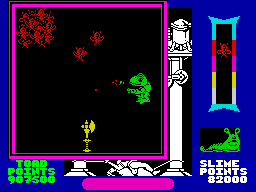 Daley Thompson's Decathlon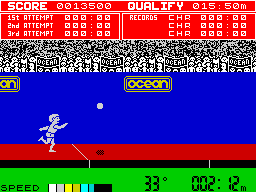 Daley Thompson's Olympic Challenge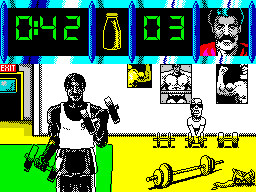 Daley Thompson's Super-Test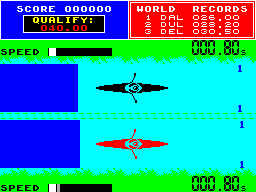 Darkman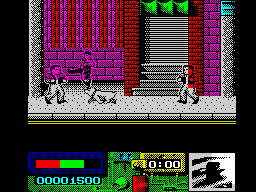 Digger Dan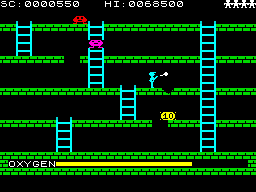 Donkey Kong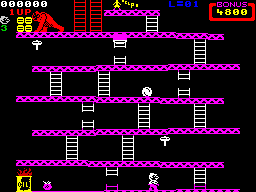 Double Take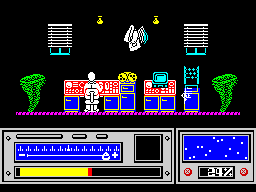 Emilio Butragueno Futbol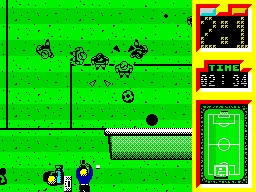 Eskimo Eddie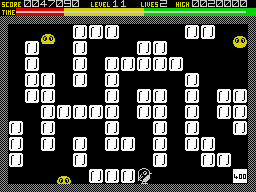 Firefly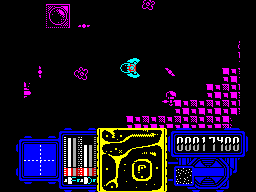 Flashpoint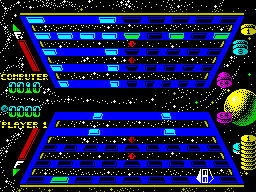 Frankie Goes To Hollywood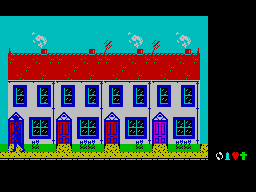 Gift From The Gods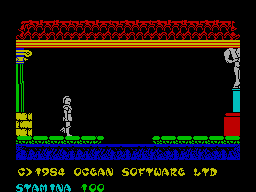 Gilligan's Gold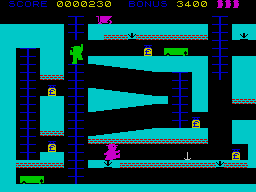 Great Escape, The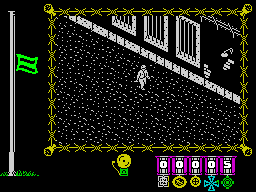 Gryzor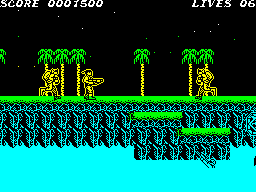 Gutz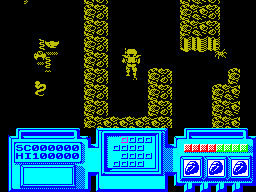 Head Over Heels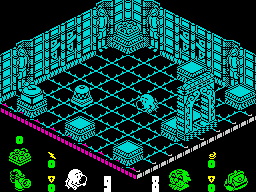 Highlander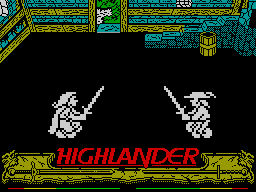 Hudson Hawk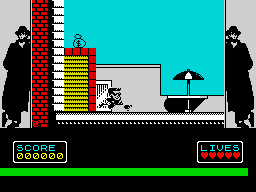 Hunchback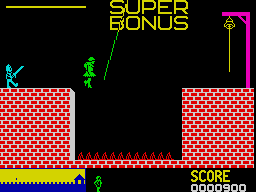 Hunchback - The Adventure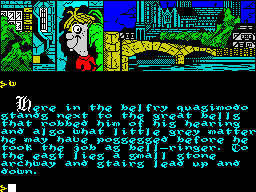 Hunchback II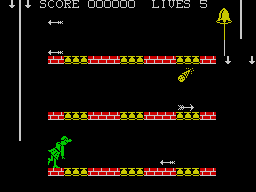 International Match Day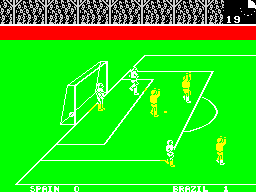 It's A Knockout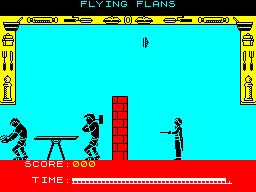 Knight Rider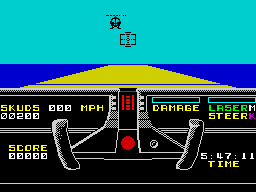 Kong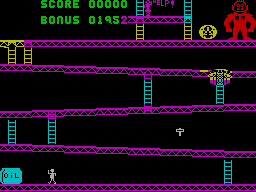 Kong Strikes Back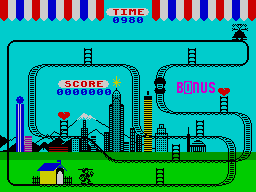 Madballs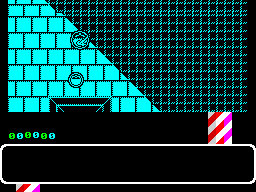 Mailstrom
Mario Bros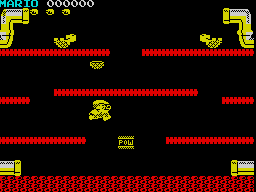 Match Day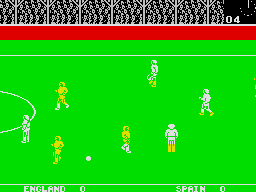 Match Day II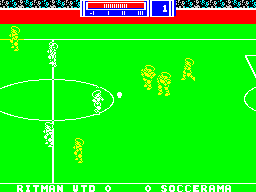 Miami Vice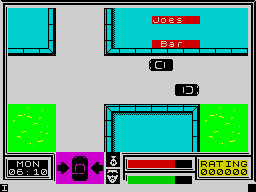 Midnight Resistance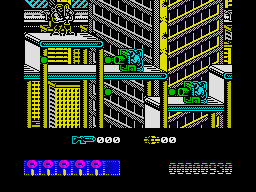 Moon Alert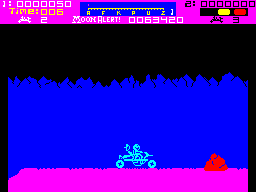 Mr Wimpy
Mutants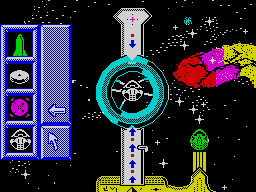 N.O.M.A.D.
Narc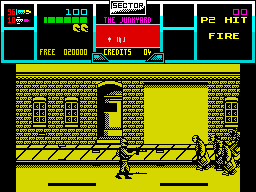 Navy Seals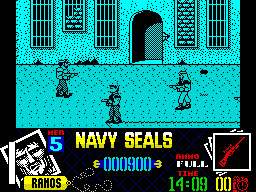 NeverEnding Story, The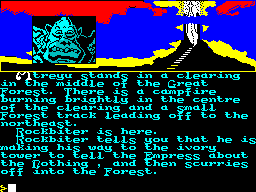 New Zealand Story, The
Night Breed
Nightmare Rally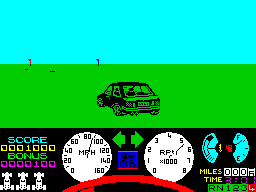 Operation Thunderbolt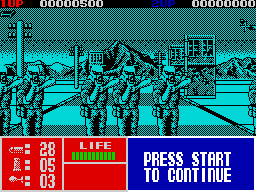 Operation Wolf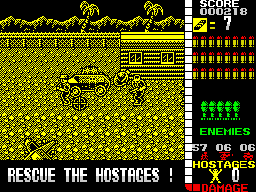 Pang

Phantom Club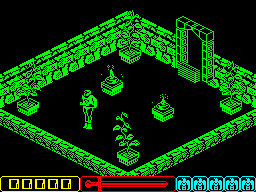 Platoon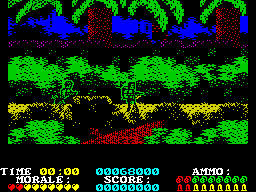 Plotting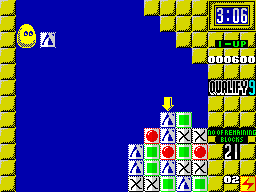 Pogo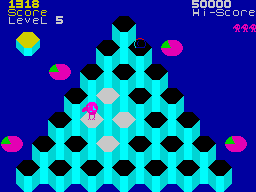 Power Drift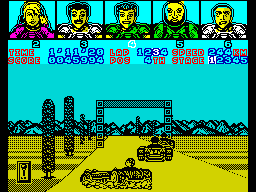 Pud Pud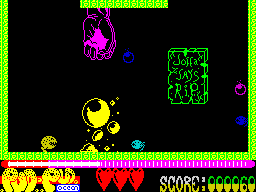 Puzznic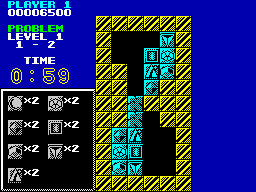 Quondam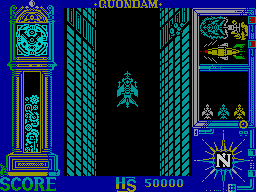 Rainbow Islands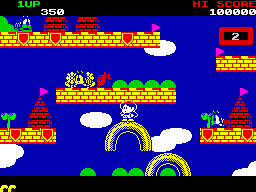 Rambo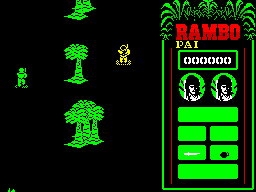 Rambo III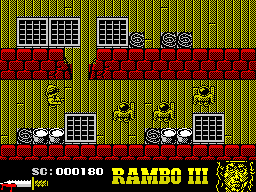 Red Heat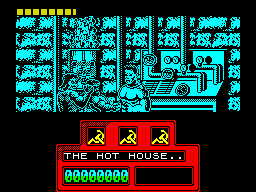 Road Race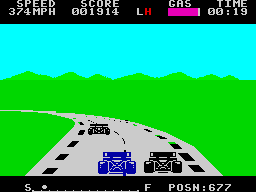 Robocop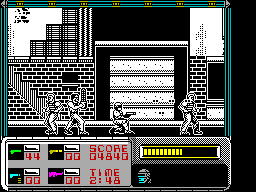 Robocop 2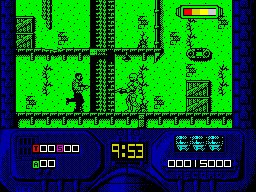 Robocop 3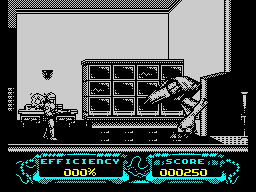 Roland's Rat Race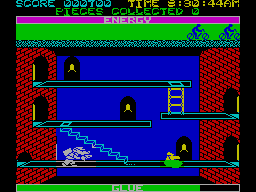 Royal Birkdale: Championship Golf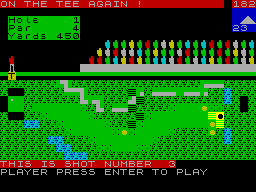 Run The Gauntlet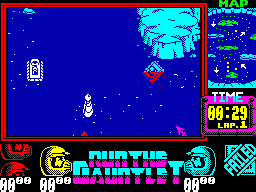 Shadow Warriors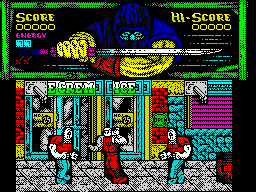 Short Circuit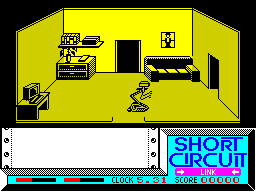 Simpsons, The: Bart vs The Space Mutants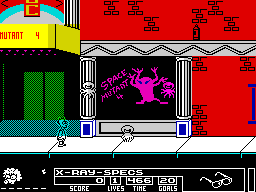 Sly Spy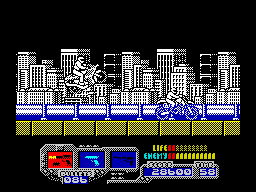 Smash TV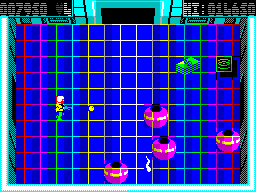 Space Gun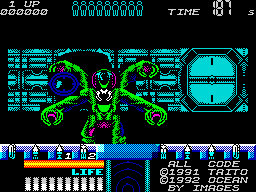 Street Hawk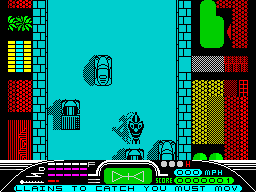 Street Hawk - Kays Catalogue Edition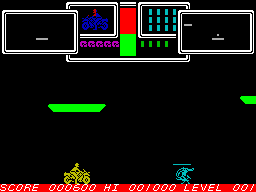 Super Bowl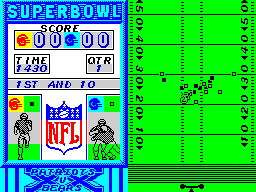 Tai-Pan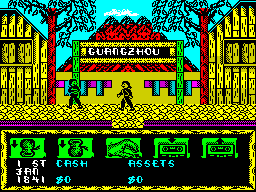 Tank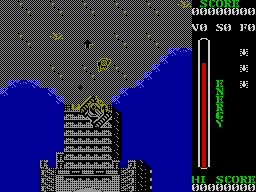 Terminator 2: Judgment Day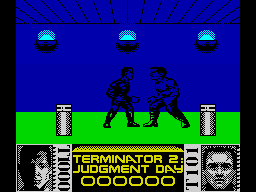 Top Gun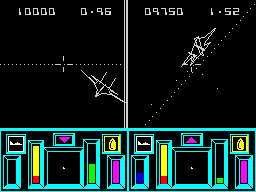 Total Recall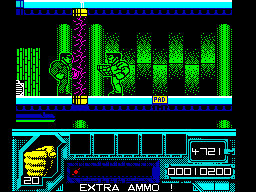 Track & Field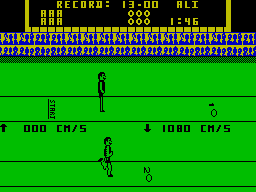 Transformers, The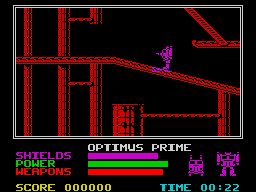 Transversion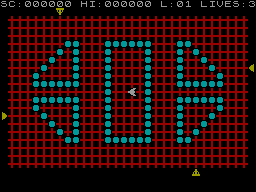 Untouchables, The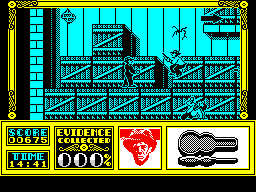 V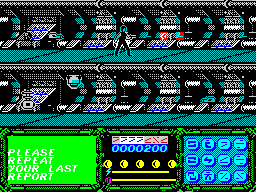 WWF Wrestlemania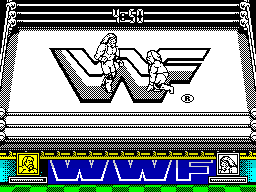 Where Time Stood Still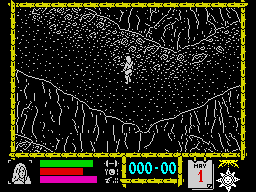 Wizball