Desemsamblador
(
Disassembler
)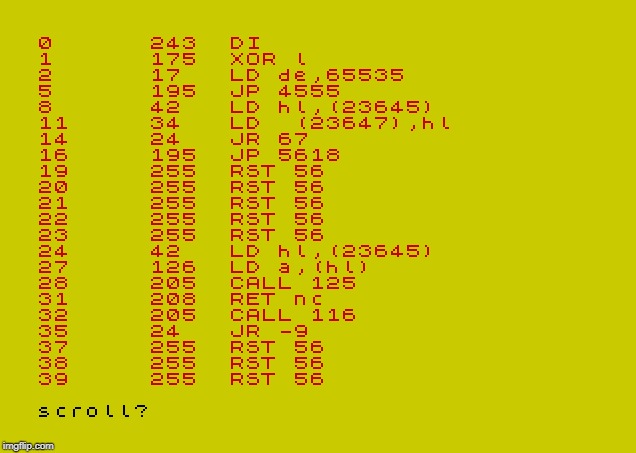 It sounds M/C to me!!!
Now we're coming across a disassembler, useful for machine code fans, but I presume this programs gets some years late!

It starts asking you the starting and ending address of the block to disassemble. Then, if you want to get a paper list via printer (y/n).
After the list is displayed, the program asks you if you want more positions to be shown. In the instructions brochure it is said that you can previously load any M/C program (LOAD "" CODE) after a CLEAR n instruction (n=starting address -1).
Too boring stuff for you? Think of the squash program and then you'll find this disassembler interesting!!!