EXTRA!!!, EXTRA!!!
Microhobby Cassette issue 3
is OUT NOW!!!
This month we'll review a text adventure (YES, A NEW TEXT ADVENTURE!), a cards game, a maze one, plattform, olympics, a utility program (no idea what it's about, manage M/C routines or so, you know, useless stuff!) and a new adventure of
Cosme
, the star in issue 2 that I'm sure will be the star in this issue as well!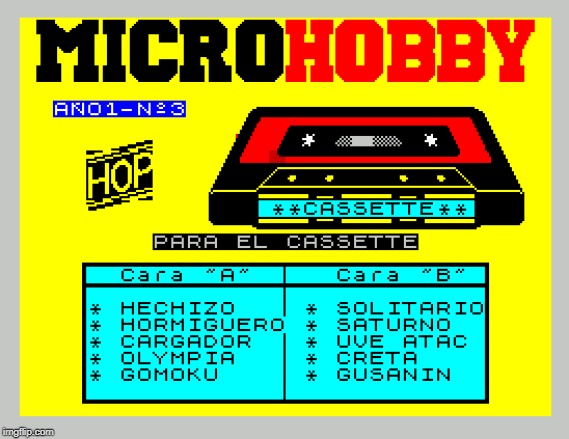 Stay tuned in your
pathetic
fave SC thread!!!