Hello.
I recently wrote somewhere that the Ghouls 'n' Ghosts conversion is better than its prequel conversion, which is, of course, the Ghosts 'n Goblins conversion. But I didn't play the latter in a while. In some years, in fact, probably. Now that I've tried it again, just yesterday, I'm not so sure that there's a clear winner. For example, I think that the main character is better drawn and animated in the earlier game, and it's also characterized by a better manoeuvrability and the possibility of shooting in the opposite direction of where you're jumping, which is very nice, and very useful.
Also, the movements of the demons and other monsters are quite impressive. Ghouls 'n' Ghosts, on the other hand, is a more complete conversion of the arcade it is based on, and the end-of-level bosses are fantastically drawn big sprites. Ghosts 'n Goblins, in fact, lasts only six minutes (check the rzx walkthrough) and lacks whole levels compared to its source material. At the same time, it is maybe more similar to the original arcade, because there was a certain progress in Ghouls 'n' Ghosts, and, juding by the video I've seen, it was almost an interactive cartoon. Both are difficult.
So which is the better game? Which one do you prefer?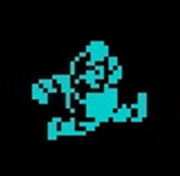 versus