This time two great Ultimate classics.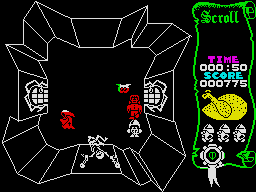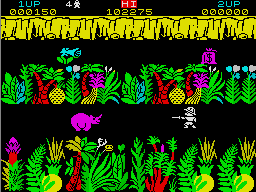 "It's basically a jungle version of Atic Atac but much more involved (and better too)"
,
"Sabre Wulf takes Atic Atac further"
,
"Both Atic Atac and Sabre Wulf are really like graphic adventures. It is up to you, the player, to find solutions to the problems"
is what we can read in Crash (issue #6) about these two games. Your fave?
Mine Sabre Wulf as it's a colourful game with an awesome map. An incredible adventure. Both are amazing games, though.