Frank Frazetta, Lord of the Rings sketch (1975)
Willow Pattern cover
Another from the same thread.
---
---
Rorthron

wrote:

↑

Wed Feb 28, 2018 12:48 pm

Still of Harrison Ford as Han Solo in Star Wars (1977)

Chase HQ cover

I am not sure about the source of the second face. I first thought it might be Philip Michael Thomas (Tubbs in Miami Vice), but I think it is actually Billy Dee Williams (Lando Calrissian in Star Wars).

Photograph of Billy Dee Williams as Lando Calrissian in The Empire Strikes Back (1980)

Still of Philip Michael Thomas as Tubbs in Miami Vice (1984-1989)
This sctually came via the arcade flyer:
Chase HQ arcade flyer
---
It seems that the Chase HQ figure is Billy Dee Williams. This is the source:
---
Finally... one of the missing Amazon Women!
Raquel Welch in The Magic Christian (1969)
Legend of the Amazon Women inlay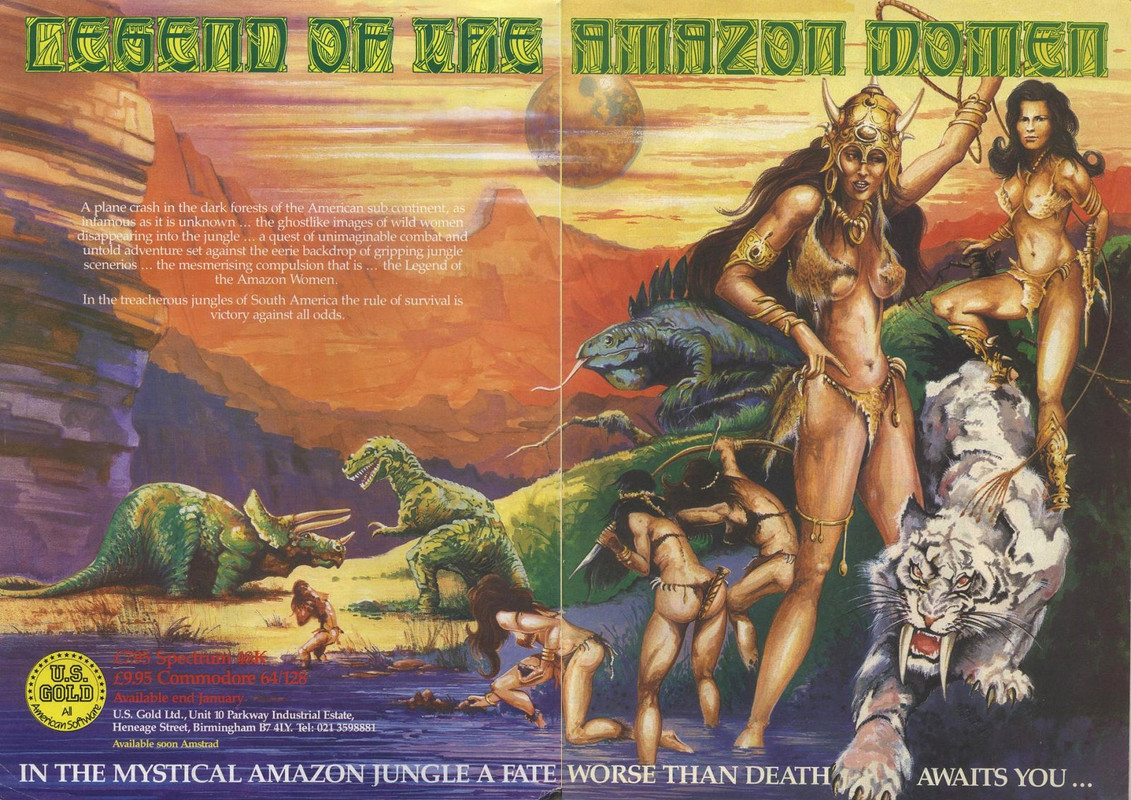 Details:
---
Cover of The Deadly Hands of Kung Fu 11, by Marvel
Renegade cover
Here is it flipped to show it more clearly:
(This, like most of the others recently, comes from the HG101 thread mentioned earlier.)
---
---
These images are from the arcade flyer, not Bob Wakelin's cover, but Wakelin followed it pretty closely (or possibly vice versa).
The artist has trimmed Williams' hair and given his moustache to Harrison Ford.
In the case of the hands, the artist has somewhat weirdly moved the knuckles, so as to reposition the top two fingers, but has retained the same overall hand shape, making the third finger from the top freakishly long. He has obviously added a second hand, as well.
The flyer artist also made the hands way too big! Wakelin fixed that.
---
Nor me, looks a real stretch to be honest. That pose was pretty much standard for movie and TV characters in the 70's, just off the top of my head have a look at the 'Magnum Heat' version video cover of 'Hickey and Boggs' for a similar hand\gun pose. And they've even got the yellow car on two wheels being blown up from behind on that cover as well! Not saying that this is the actual template for the arcade Chase HQ ad- definitely not the faces - but you might put it in the "inspired by" column.
"He made eloquent speeches to an audience consisting of a few depressed daffodil roots, and sometimes the cat from next door."
---
It's hard to see at first, as the hair changes really alter the overall impression, and the different lighting makes a difference, too. But if you closely match the details (eg the eyes, nose, etc), it's almost an exact copy.
I'll try to do an overlay of the two images.
---