Doing the old pretending to hate a game then getting the best score on it!

Well played Morkin!
---
It's penance for my rubbish Terra Cresta score. I hate myself.
---
A first score on the GREATEST Spectrum game ev... hang on, is that a pitchfork Morkin?
Kosmic Kanga - 3668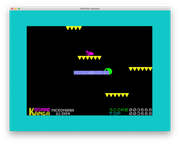 ---
Rick Dangerous
Posts: 2950
Joined: Tue Nov 14, 2017 6:55 am
Location: Málaga, Spain
Updated scores:
Kosmic Kanga:
640
Pinball:
7,140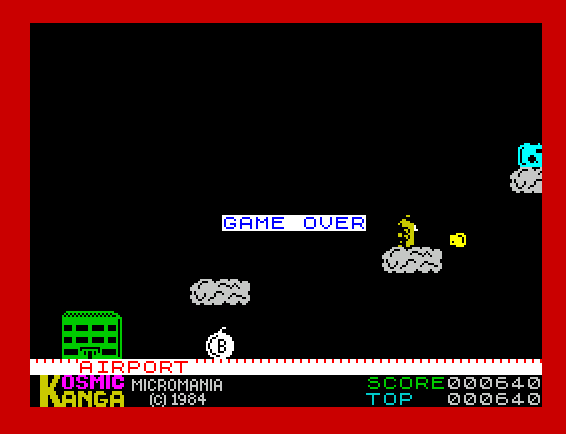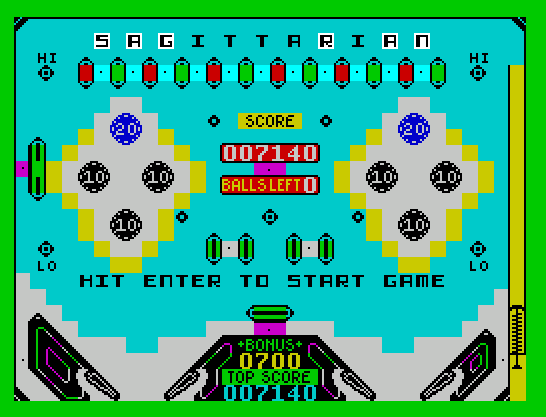 ---
Kosmic Kanga 450
Pinball Wizard 2710

Two truly terrible games!

I'm very sorry Morkin, I didn't realise Kosmic Kanga was that bad. I think I'd even prefer Manic Miner!
---
Here's my first set of scores for the round, achieved on my trusty ZXBaremulator machine:
Kosmic Kanga: 2,002
Pinball: 10,800
Once I got used to Kanga's jumping and got my aiming up to snuff, the game is actually quite enjoyable. Made it to the 3rd level.
Pinball is a classic favorite of mine. Good choice.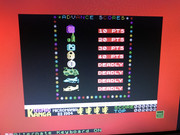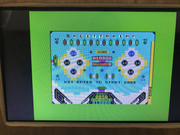 ---
Kosmic Kanga - 1205
Pinball - 9,310
So, KK. Lol. It's not often when I giggle like a loon when playing a game but this is one of these cases. The whole concept, name, gameplay are simply preposterous, and scream ZX SPECTRUM BIZARENESS MAX POWAH!1!! at me. As cmal mentions you can get (sort of) used to the controls and be, ahem, in control, at times, and the other times when you are not in control are kinda fun too.
It's a bit like Flappy Bird in slow motion. Totally get why this is a Marmite game and some folk hate it.
@Clebin
, welcome to the Why Don't They Bloody Get It? club...I feel the same about many of my faves

But we need more games like it in this compo, playing only the AAA arcade ports etc can get a bit stale.
Pinball is quite good for that year, I expected worse tbh. Still, the lack of nudge can be a bit heartbreaking with these side pockets.
---
"Marmite game" - Excellent description

---
---
My first scores...
Kosmic "Effing" Kanga - 700
Pinball - 5,700
I have to agree with Morkin, Kosmic Kanga is horrible! Pinball is quite fun though, despite my not being very good at pinball. I'll never understand how people become consistently good at pinball (my brother has always been really good at it). For me, a game of pinball consists of using the flippers to frenziedly flail at the ball which, seemingly unavoidably, always seems to end up going down one of the outlanes. Good fun while it lasts though.

---