Yeah, that's odd. If you want just send me your question via private message, and I'll ask the vendor.
Last edited by
druellan
on Fri Nov 23, 2018 11:36 pm, edited 1 time in total.
Un buen día me puse a probar juegos de ZX Spectrum a ciegas en Youtube, terminó siendo:
Retroarqueología en Youtube
---
I just finished to recreate the whole top view of the TS-2068 entirely from the scratch with Photoshop!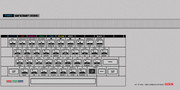 ---
In the last two days I worked some on the top side of the case and now I am starting the bottom side. I am building it in 3mm MDF and is getting cool. I am very excited with this project and am sure that it will fulfill my expectations! Very soon I will post some pictures! Cheers!

---
They are always on Ebay USA..there are 4 of them on there now. I even picked one up locally off Craigslist for $50.
---