Thanks for the reply!
Well, here in Argentina the interface was sold with a 5 1/4 single-density double-side floppy drive. I've recovered several of those disks on .mgt images like this one:
https://www.dropbox.com/s/g1hn5ya8l91a1 ... 5.mgt?dl=0
I thought that setting FUSE to read 40 track images was going to do the trick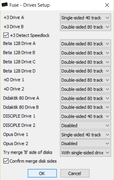 But the result is always the same: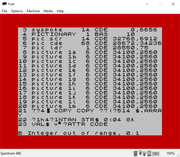 Other emulators can read the image, so, is not corruption or bad formatting, so my assumption is that or FUSE is not following the disk configuration (40 tracks), or it just hate non-conventional disk images. Either way, I think there is room for improvement.