Hi, I'd like to share my first ZX Spectrum release: Super Serif Bros!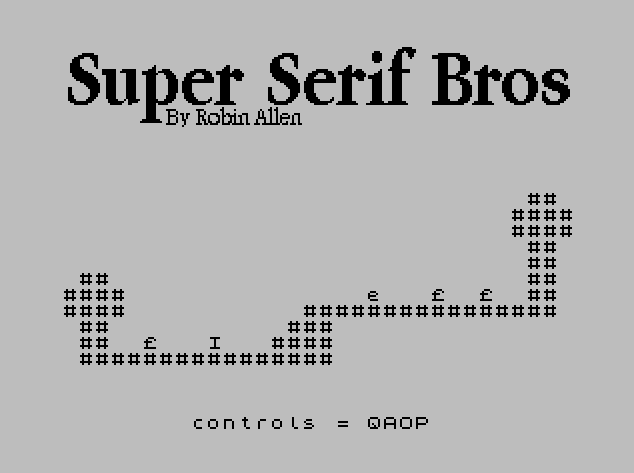 Features!
ASCII graphics
No colour or sound
How to play!
QAOP to move, R to restart
Collect all the £ to open the exit
You die if you fall off the level or touch something deadly
ASCII graphics weren't much of a thing on the Speccy, but I wanted to do something I knew I would finish, and not having any graphics at all helped a lot with that.
More info & download:
http://foon.uk/ssb-spectrum/
Direct link to .tap file (14K):
http://foon.uk/ssb-spectrum/ssb.tap