Manic Miner
Posts: 528
Joined: Mon Nov 13, 2017 9:28 am
There'll be one more during the weekend. With something not far away from the halloween theme...

---
This is the second Nixy game and I must admit, it's somewhat brilliant:
https://www.bubblesoftgames.com/nixy-an ... ds-of-doom
I've had a quick play today and I'm struggling to get into the castle. I can see the key, but, work out how to bloody well get it

---
Manic Miner
Posts: 528
Joined: Mon Nov 13, 2017 9:28 am
A platformer will appear somewhere...

---
---
---
GLAZX
https://eugenyn.itch.io/glazx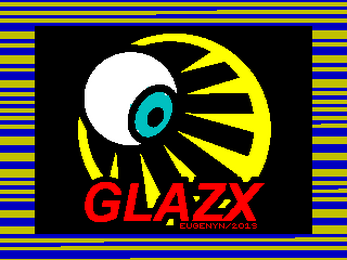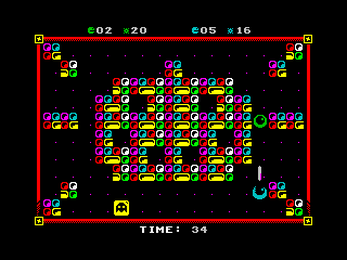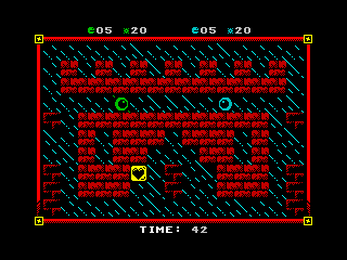 Detailed description under the link.
---
Is it
this one
, or has something changed? If the former, then it's already been added to
the archive
, but the author needs to be asked about file permissions.
---
Is it this one, or has something changed?
Oh, sorry. I've seen a recent post on another forum and believed without checking that it's absolutely fresh. Seems it isn't.
Please ignore my earlier post then.
---
No probs Ralf. The penalty for this malfeasance is that you have to post an amusing spectrum-based meme, this year or next, in Juan's thread

---
Dear all, here is my fifth game so far... "Moon and The Pirates", a MGA Mini Graphic Adventure for the Speccy 48k!



I hope you will have some time to play it in between those awesome games of the Yandex competition (that I am enjoying too!!). This is my last one for this year (the others were Rade Blunner 1 and 2, Birdy Cantabile and the first Mini Graphic Adventure game, Moon's Fandom Festival) but I'll try my best next year too!!

Still a lot to learn and code better!
R-Tape: as always, please feel free to add it to the ZXDB

Guide & code here:
https://github.com/Iadvd/Retrocomputing ... ThePirates
Download here in English:
https://github.com/Iadvd/Retrocomputing ... en_ver.tap
Download here in Spanish:
https://github.com/Iadvd/Retrocomputing ... sp_ver.tap
This has been made with the same new graphic adventure engine of my own that I used for "Moon's Fandom Festival":
viewtopic.php?f=3&t=1212&p=25262#p25262
It works under MK1 (La Churrera ver. 1 of The Mojon Twins). Its name is MGA+MK1 (MGA comes from "Mini Graphic Adventure").
Enhancements of the motor has been done taking into account your comments about the previous game of Moon:
1. Now you can move not only left-right but up and down as well along the rooms (in this case a ship and an island!)
2. The objects appear easily when looking for them (I touched the probabilities so they appear more frequently). Now each room has one (and only one) specific object (that you must search).
3. It is possible to select between "autoscroll" or pressing space in the main menu to read the text of the conversations between Moon and the other characters.
Please let me know your thoughts if you play it. If you find bugs please let me know as well and I will fix them! By the way... if you find poorly written English (or poorly written pirate slang/lingo English), please let me know to fix it.
Some screen caps, hope you like it! Cheers!


---