Ok, another one of my crazy ideas, just for the fun of it!
Thinking about a way to have a new screen-mode, 128x192 with 4 levels + attributes, and be compatible with standard Spectrums.
4 levels image: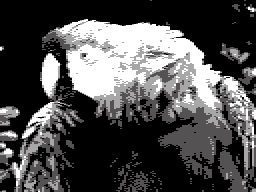 ZX Compatible image: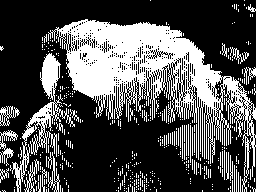 If we take two consecutive pixels:
0 0 = 0
0 1 = 1
1 0 = 2
1 1 = 3
We can store two intermediate "gray scale" values that way.
On normal screens, the user would see a vertical dither pattern. Not that pretty, but not that different from many CGA or Apple II games.
But on an emulator that decodes the pixels patterns, the extra tones would be visible.
Of course, attributes and bright would still behave as before, with a two levels of mixing between paper and ink.