BIG NEWS! zasm has just been updated to support TZX blocks—something I suggested to Günter some time ago. He has been cooking it for a while and finally implemented it in full. What a brilliant guy!
You could always create TAP files in zasm, but now you can also generate TZX files of any complexity or configuration right from the assembler—no need for specialized tools like Tapir. Excellent for putting the finishing touches on your game.
Since we worked in parallel, I have updated my syntax highlighter (now at
v1.1.0
), as well. (It's more of a mini IDE than a simple syntax highlighter now.) A single keyboard shortcut will assemble your source and open the resulting TZX, TAP, SNA, or Z80 file right in your emulator.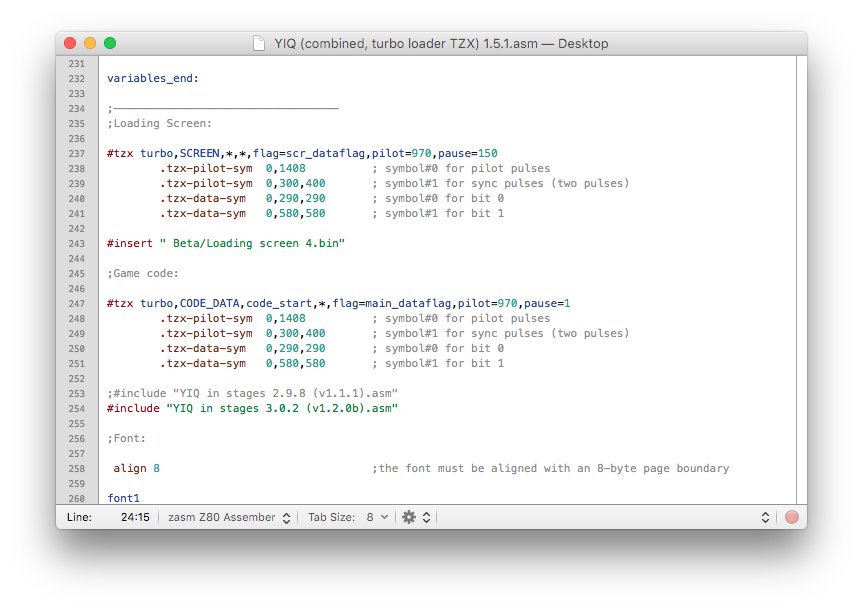 Grab a fresh copy here.
Happy coding!