For analog PAL, you have WSS signaling that could be used to indicate 4:3 aspect ratio or a "zoom the middle" mode:
https://en.wikipedia.org/wiki/Widescreen_signaling
But from a practical point of view, an interesting option would be to stretch JUST the border area.
An example with an image featuring border effects: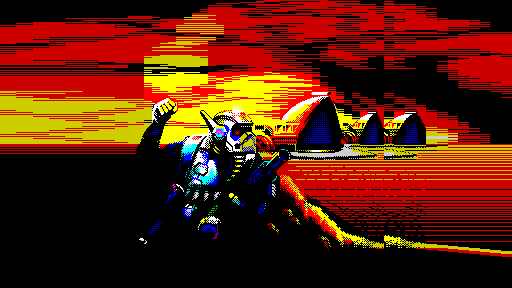 (original here
https://zxart.ee/eng/authors/d/diver/me ... -defender/
)
Emulators could do this, eventually as some sort of filter.
You get proper proportions and a filled screen with no cropping.