Hi,
I'm coming back to working on my game, and because I have left it so long I seem to have forgotten so much!
I'm using this routine from 'Advanced Spectrum Machine Code - Melbourne House'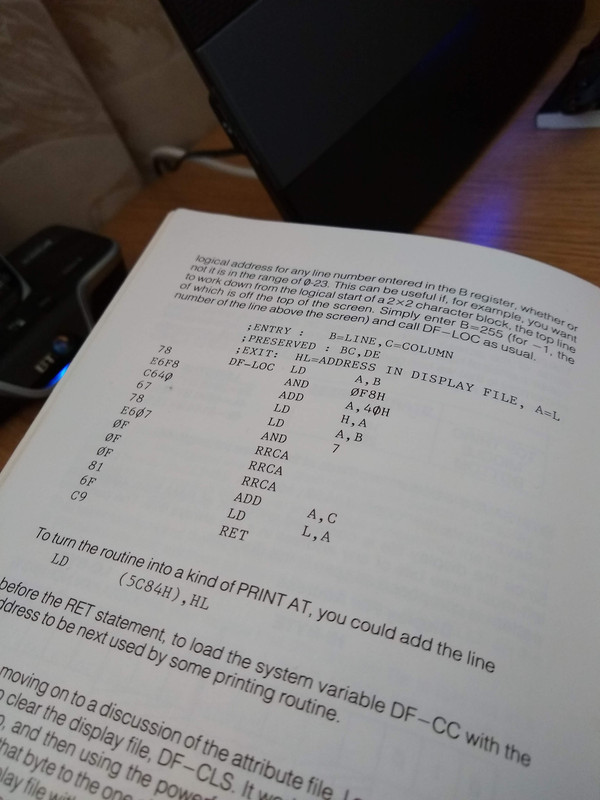 Code: Select all
org $6000
ld b,10
ld c,10
ld a,b
and $F8
add a,$40
ld h,a
ld a,b
and 7
rrca
rrca
rrca
add a,c
ld l,a
ld (5c84H),HL
ld a,36
rst $10
ret
I'm loading B & C with the line and column, then after the routine lading the DF-CC system variable with the contents of HL which should be the memory location for that screen position. I'm then loading a '$' then trying to print it to the screen at the position set in B & C.
It dosent error in Pasmo and the code runs, but RANDOMIZE USR 24576 produces nothing. What am I doing wrong? Thanks