Hi.
I've just been given a Spectrum+, boxed and complete (I believe) thats been sitting in a loft for years (usual story)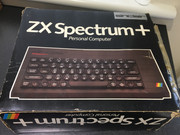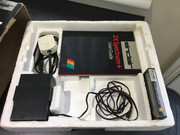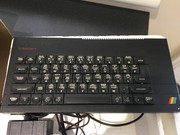 It does turn on (I checked and tested the PSU before this) and I get the correct values either side of the regulator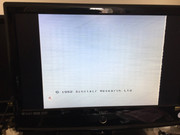 But the keyboard isn't working. Most of the keys don't respond and those that do output the wrong values. The ribbons to the membrane don't look healthy: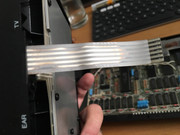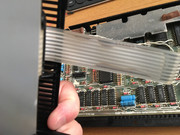 So I've ordered a new one from Rich at RWAP (via SellMyRetro) as directed to by Retroleum, and I've also ordered a recap kit and a new regulator.
I've not switched it on since and won't be until its recapped.
I know its too early to tell but the incorrect values from the keys, could they just be a symptom of the dodgy membrane? or could they point to a faulty ULA?
Thanks