It's April 1984
.
Last month's top 5 (Crash) are holding their own:
In the UK we're going through a period of high unemployment, and we're right in the thick of the miners' strike. The computing populace wait in anticipation for the imminent release of Psyclapse, Bandersnatch and Jet Set
('effing)
Willy.
Early on a Saturday morning the BBC is showing
Saturday Superstore
with Mike Read, Keith Chegwin and Sarah Greene.
On today's episode:
Blancmange is in the music department with their latest single. "Give them a ring"
Sarah has a special Check Out film report on the best way to invest your savings; plus the latest computer games top ten chart (I sense a connection there...)
Keith joins some BMX experts, finding out what amazing stunts they're performing on two wheels.
The store has fixed it for Jimmy Savile OBE to be with Mike in the coffee shop this morning...
<Ahem>
- OK, so moving swiftly on...
For added tedium/authenticity, I thought I'd turn off flash loading this month. I was pleased to see a nice
ATTR
-animated loading screen appear.
Not sure if the previous months had this. I should have checked really.
...Talking of previous months, if I've learned anything it's that the first game is usually a half-decent BASIC arcade game. So here we go.
SNAKE
by Jonathan French
You can probably guess what to expect here. And in the words of the Offspring,
"It's pretty fly (for a BASIC game)"
.
As well as getting longer as you eat things, random bad items (not sure exactly what they are) appear, and you're also battling against a timer. Once you've scoffed your fill, an Exit appears somewhere at the bottom of the screen taking you to the next level (or 'sheet').
The game gets progressively harder in that the number of 'bad things' that are randomly splatted on the screen increases. Not too sure exactly what they are.
Some "nice-touches-not-normally-seen-in-BASIC-games":
redefinable keys
high score table
score displayed with leading zeroes
pixel-based energy bars
The high score table is a bit odd as every entry has the same score. Though after a few goes, good ol' 'Mork' had all of the medal positions...
The only real issue I had with this game is that my game was ended twice by one of the random hazards materialising
RIGHT ON MY SNAKE'S HEAD
after I ate something.
Given the evident quality of the BASIC programming (yep, I pressed BREAK), a simple check would have relieved this frustration somewhat. It also compounded my frustration as I was on a particularly good run at the time...

Another interesting element was the Bonus after each sheet...
This added an extra dimension to the 'high score challenge' nature of the game, and it's nice that some of the 'bad things' (whatever they are) that you can accidentally eat don't necessarily kill you, but instead take away some of your score.
So, after a few enjoyable games, the verdict is - once again - an above average BASIC game.
Next, we have a letter.
...Introduced by a snazzy BORDER effect and a big hello to everyone from Colin Gooch of Ilminster in Somerset:
The letter starts with a compliment...
"These programs aren't bad... and some are actually useful"
.
The letter goes on to suggest a criticism that 16/48
"overdid reviews"
and asked for
"some programmes (sic) for 48k machines, and some Microdrive material when there are a reasonable number about"
. Now that'd be a great idea, peeling both a tape and a Microdrive cartridge off the cardboard cover (yes, I know that's probably not what he meant...).
Anyway, Colin has had a go at both 'comps',
submitted a programme
(sic) and a utility for sideways printing, so wins the 'top reader contribution' award this month. It would be interesting to know how many contributors they actually got.
Next we have the editorial.
Woah, hang on... The great Philip Mitchell assisted with the Long Way Home Graphics???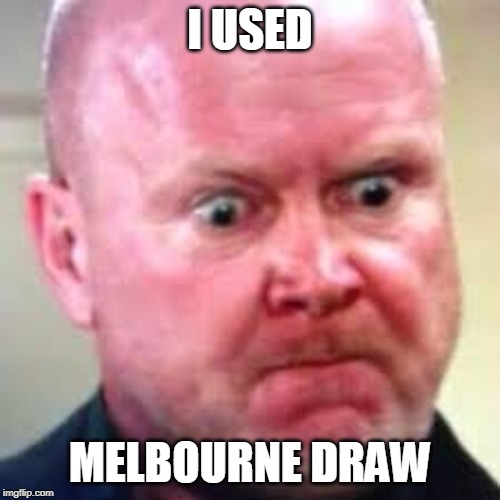 Sorry, just kidding. Oh, and well done to Roy Jackson from Morden. The editorial explains how to steal.. errr.. use Roy's script if you want to.
Next two fingers up to all you moaners out there about:
Nah, not really. The editor promises complete transparency, and will reveal the secrets of the REM statements in the next issue.
Finally, a tip..! (Ooh, that's new...).
If you have a WHS data recorder, stick the Mic lead in the AUX socket for more consistent recording. Nice, err... little (random) tip there...
Next, we have
ADDER
- ooh, another snake game...?
"This program simulates the action of an 8 bit binary ripple adder."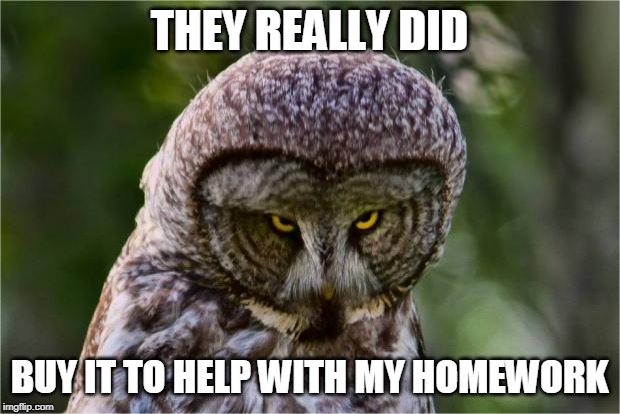 The instructions suggest rather than provide an explanation you should just go ahead and have a go. The program lets you enter two numbers (either binary or denary) and it adds them together.
I guess the picture sort of explains things (not that much), though it assumes a certain amount of knowledge and doesn't really explain why you'd want to use the program.
I was racking my brains wondering if there was a use for this routine for a fledgling BASIC/z80 programmer but I couldn't really think of one.
Suffice to say I moved on fairly quickly...
One more program for this side of the tape..! We all know what that means....
THE LONG WAY HOME PART 3
PYRAMID
OK, so I can either use the entry code from last month (errr.... what was it again?) or use "00011101111" (I'm sure I saw that in the last program?).
100111110010.615
Once again, we're essentially warned
"you're gonna die a lot - live with it"
(though not in those exact words), though I don't have too many qualms any more as I've recently been playing this monster of a game (Bloodborne) on the PS4:
OK, so let's get started.
Once again I start feeling sorry for our 16k friends, as we're treated to some nice, clean, decent quality graphics.
The first problem I had was that I couldn't remember the INVENTORY command - the game doesn't accept I, INV, or INVENTORY, and the instructions didn't tell me what the correct text was. Fortunately it turns out there aren't that many objects (hardly any, in fact) so this isn't a problem. I'm not even sure there is an inventory command in this particular episode.
Again this was a fairly short adventure, and a pretty easy one. It's possibly to die, only in a couple of ways I think, which is fewer than previous episodes, and it's also possible to muck up and need to start over, though that occurs near the start so isn't that much of a big deal.
One bonus is that I didn't encounter any "death-timer" events (
"You are thirsty"
,
"You are hungry"
etc.), and despite the presence of a maze it wasn't too taxing.
Overall I'd say this was the least favourite TLWH I've played so far - none of the puzzles are particularly challenging, and if you hadn't noticed there are a few spoilers available in the graphics. I think there are about 3-4 puzzles in total.
OK, so onto side 2. And it's
OF DUNGEONS AND GREEN MEN
Oh jeez, seriously?? I suppose we were warned earlier...
Fair enough, it's got cult status but there are other adventures out there y'know...
<sigh>
This month is dedicated to hints for Bilbo and his quirky pals, after a short history of the game.
"Phillip is now debugging his latest adventure 'Sherlock Holmes'"
, writes Yaz, which should be available in the spring, followed by a potential sequel in the form of Lord of the Rings.
Each hint author receives a crisp £5 for their troubles (considering the date of the tape mag you could cynically assume they'd just recycled them from other magazines). But I decide to skip most of these and move on.
Any guesses? Yep...
Yep, the classic pyramid puzzle. The game lets you set the difficulty by choosing how many layers you need to move. I went for the maximum of 8, then instantly regretted it.
Fortunately there's an option to give up and quit, at which point you're commiserated on your efforts:
...Ooh, feel that burn...! Moving on.
Next we have a review of
Melbourne Draw
. Cynically I might suggest that judging from the last couple of episodes, the publishers are getting a bit pal-ly with Melbourne House. I'm going to keep an eye on whether a free review copy of Sherlock materialises...
Something else that didn't escape my attention was this text popping up on the loading screen:
(did you see what they did there?)
I have to admit that I wasn't particularly enthralled with the idea of reading a review of a graphics package. Though this particular package was used for the impressive "Long Way Home" graphics, which to me is praise enough.
The reviewer is impressed with the 'undo' option in this package, which can stop FILLED ink spilling out onto the screen everywhere, which is
"a horrifying experience"
as well as the magnify options.
Next, we have...
BARCHART
Well, whaddyaknow, it's a bar chart program. And a 3D one at that (just to make it a tiny bit to harder to read the figures accurately). You can enter percentage figures and your preferred colours and it'll draw the chart for you.
This reminded me of a lot of the early micro ads which would always have some chart displayed on screen to make it look like a 'serious' machine (nothing says 'business' more than a horrible 3D pie chart). Of course the reality is that everyone just wanted to play Asteroids and Space Invaders. Household accounts indeed.
Neeeext!!
SKETCH4
Hmmm... This looks like a combination of a whole bunch of utility programs that have been covered so far, as it includes drawing, big-printing and animations.
I got this far before I got bored (I don't even know what I was trying to do):
Possibly not the most easy-to-use graphics program I've ever encountered.
Finally, we have the
competition
. And a challenge from the "Long Way Home" team this month, to create a picture of the TRANS-MAT unit, which susprisingly hasn't yet been shown in any of the adventures.
"Try to reflect something of the flavour of the adventure"
, we're asked, along with a plea to use
"more PAPER than INK"
and to only cover the top two thirds of the screen.
The winning entry gets £50 and the designer gets the fame of having their work showcased within the adventure itself.
So that's it... An OK-ish month I guess, the Snake game was OK but possibly not one of the stronger issues IMO. It would have been nice to have another arcade game I think. After seeing a few of these episodes, there appears to be a fairly standard template of games and utilities emerging. I don't remember many of the later issues so I'm sort of hoping they'll break the mould a bit. But I guess we'll have to see...