Ah, Softek. A software company founded in 1980 by Tim Langdell, which produced games and utilities (as well as a book) for the home computers of the age. They disappeared as a games brand around 1984, but still existed, introducing The Edge as their games imprint. I'm treating The Edge separately to the Softek games catalogue.
And yes, I suppose I have to acknowledge that Tim Langdell is rather notorious for being heavily litigious in the field of copyright/trademarks, but that's more to do with The Edge. Although going through these early games, I can't help noticing that a fair few of them are, shall we say, 'inspired' by early arcade hits?
I think Megapede, owes a million to Centipede...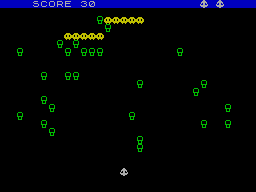 Repulsar, is where you have a missile that is under your command...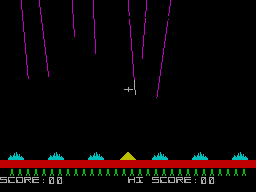 Robon is enough to make you go berzerk...
Joust is... erm... Joust... oh, FFS...
That was all a long time ago, and thank goodness the current Spectrum scene is no longer plagued by questionable legal threats from a much-ridiculed businessman who is proud of having invested in some software that rip off famous early arcade games.
Anyway, here's my full list of nominations...
Colony
Cosmic Swarm
Dragon's Lair
Firebirds
Joust
Megapede
Meteoroids
Microbot
Millipede
Monsters In Hell
Ostron
Repulsar
Robon
Starblitz
Ugh!
Zolan
Those are the ZX Spectrum games I'm intending to put up as a poll next week to discover the best Softek ZX Spectrum game. Do give me your feedback, tell me to include anything extra, or why I shouldn't have included [insert title here] or something.